The benefits of working with us
Our talented employees are our most important asset and we take great care of them
Taking the initiative in a caring environment
Magellan Sécurité offers a collaborative work environment that rewards initiative and sharing.
Everyone is free to contribute to the projects that interest them and to learn from others: it's a great place to get started and try new things!
Having a rewarding professional life, without forgetting your personal life
We are convinced that a balanced life and respect for the personal sphere of our employees is a great way to enhance motivation, energy and drive!
Working with us is a guarantee that your privacy will be respected and maintained.
Our benefits could soon be yours too
Practical and family life
Year-round daycare places
Family health insurance
Housing subsidy (1% accommodation)
Concierge service
Electronic safe deposit box
Working in the best conditions
Remote working
Training courses leading to certification
Intrapreneurship encouraged
Reward and redistribution
Incentive bonus
Profit-sharing bonus
Vacation bonus
Company savings plan
Time Savings Account
Investment incentive
Bonuses and performance bonuses for managers
Co-option bonus
Business Referral Program
Small pleasures
Luncheon voucher card
Social and Economic Committee to help you unwind
After-work events, Team-building programs… lots of sharing activities are available!
Our CSR policy
Solidarity leave with Planète urgence
Skills sponsorship
Eco-responsible actions
Magellan Partners joins the UN Global Compact for Business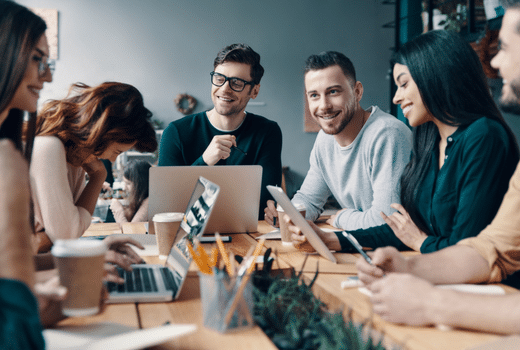 Are you interested in working at Magellan Sécurité ?
Visit our career section to make an on-spec job application, or to apply for one of our vacancies.
We look forward to receiving your application !